The top 5 things I enjoy about being single are simple and easy, but maybe not enough to marry myself as a single Italian woman did recently– though I admire her for it. I hope this brief list serves as an inspiration for women, young or old to appreciate the simple pleasures and freedom of single life. May you find joy with yourself and where you are in life today because tomorrow is not promised. 
1. I love shoes. I'm sure that's not exactly a news flash being that I am a woman and we do tend to love shoes. And handbags. Clothes, accessories – but oh I digress. See how easily I become distracted with shoes. For me, being single means I never have to apologize or hide my shoe purchases in the trunk of my car from my SO (significant other). I know quite a few married ladies who shall remain nameless that do that all the time… we single ladies know what you did, but your husbands don't. Or do they?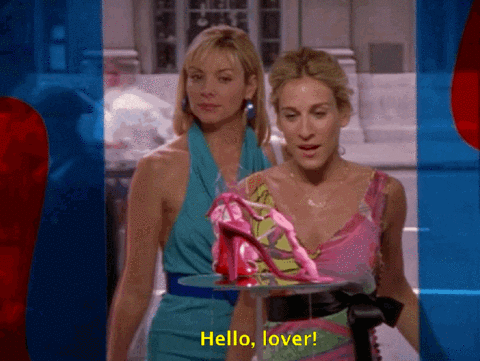 2. I am probably an odd bird when it comes to this. But I like leftovers. Actually, I don't just like them, I love them. Perhaps, it comes from being raised in a house where we often had leftovers and if I didn't eat them I simply didn't eat. And since I love to eat, I came to love leftovers. Now as a single adult I can eat whatever I want, but I choose to eat the exact same thing every day for a week, perhaps for the ease of not having to cook and do dishes. I love to eat but I hate washing dishes. So with no complaints or whining from a SO or kids, I can make and eat a vat of kale, sweet potato and chickpea soup in the winter, which I happily consume for 3-4 days straight for lunch and dinner. In the summer, I cook a big skillet of quinoa with veggies and will add a fresh fried egg over it for dinner. Add a few dashes of hot sauce and we're in business. Trust me, it's delish.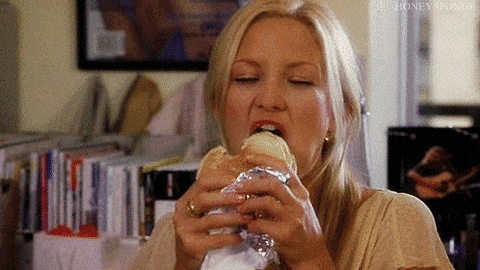 3. While I'm eating that same meal over and over again, I like to stand at my kitchen counter and eat it. I've always liked standing at the counter while I eat. It drove my parents crazy when I was growing up (and still does when I go home for a visit). As a singleton, now I happily stand at my own counter and eat those yummy leftovers. 
4. I so enjoy the cool side of, not just the pillow (RIP Stuart Scott) but the entire bed. I get hot when I sleep and will even use the ceiling and a stationary fan simultaneously during the winter. I suppose I've just always been hot-blooded and the body temperature of men tend to be on the high side, which then only makes me hotter. I have never slept well-being spooned, embraced or smothered. Don't get me wrong, I do love the pre-sleep cuddle, snuggle, and what-have-you, but when it comes to getting my much-needed REM sleep, mine is the deepest when I'm not being wrapped in a bear hug like a life-sized body pillow.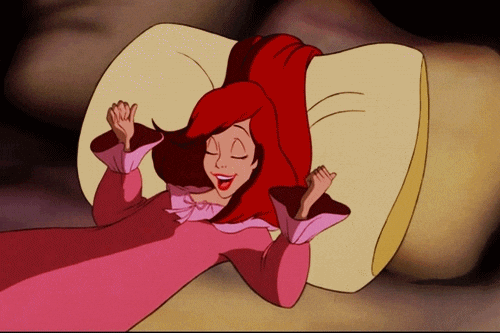 5. Finally, I love being able to do what I want when I want, which is an obvious thing that I guess most singletons would say. I'm certain that if I were married, I wouldn't have started a blog with two friends to discuss our true feelings about marriage and kids. Being single, gave me not only the platform but the space to work on this site with Camille and Juliette at odd times during the week and weekends for months before it launched. During which time, I would eat my soup or quinoa and fried egg dinner for the third night in a row, while standing at my kitchen counter. I can take a last minute trip to join a friend of the opposite sex for a weekend getaway without having to explain that he's just a friend OR being able to even entertain the thought of going on a trip with a male friend.  In fact, I'm actually doing just that this weekend. 
This isn't all to say that I wouldn't mind sharing my life, bed or closet with the right man, but in the meantime, I'm eyeballing these babies to add to my shoe collection. And, they don't have to hide out in my trunk.
#Bonus Reason: Ladies, I know you'll understand where I coming from with this one…I love not falling into the toilet after I've stumbled to the bathroom in the middle of the night because someone left the toilet seat up  – AGAIN! Can I get an #amen?!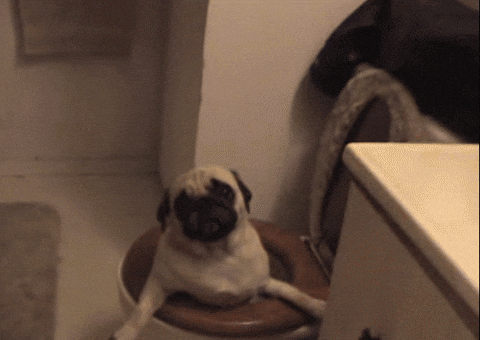 We'd love to hear some things you like about being single. Tell us @SpinstersUnion on Instagram, Twitter or Facebook.
Comments