The Spinsters Union is recapping The Bachelorette Season 13 | Episode 9.
We're giving this episode the tagline, "What's Love Got to Do With It?" The Bachelorette, Rachel Lindsay, has chosen her final three men: Bryan, Peter, and Eric. She invites them to meet her family and Rachel's family does not fail her. They ask hard questions and question how deep the connections are with each man. The quartet travels to Spain for romantic dates before the final rose. Find out which man stepped up this week. Who do you think will be the last man standing? What did you miss? Check out our video to find out.
In this episode:
– Rachel brings home the men to meet her family and one man is in the hot seat with her family.
– Is love is love is love … really? We talk about the different versions of love that each man expressed to Rachel.
– The Bachelorette and her men travel to Spain for some wine drinking and soul searching.
– Find out who was asked to go to the Fantasy Suite with Rachel.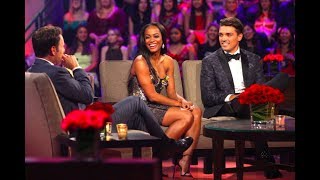 The Bachelorette Season 13 | Episode 10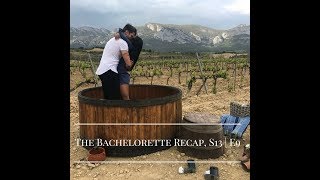 The Bachelorette Season 13 | Episode 9
The Bachelorette Season 13 | Episode 10

Men Tell All!

The Bachelorette Season 13 | Episode 9
Comments